I lost my colt
but anyway I try to lose control

Texas 2013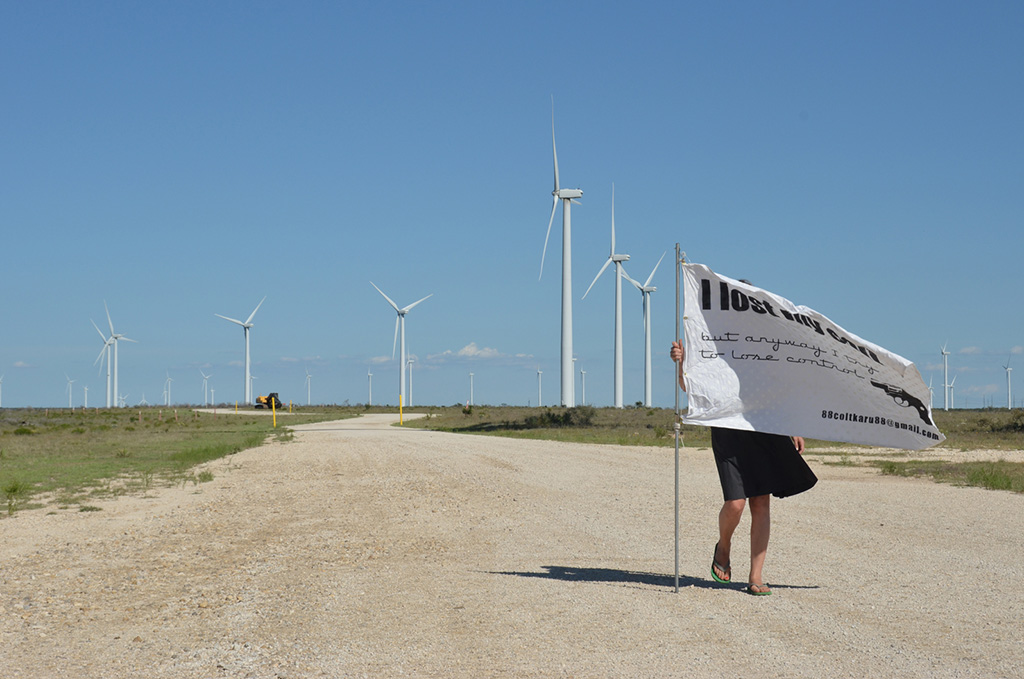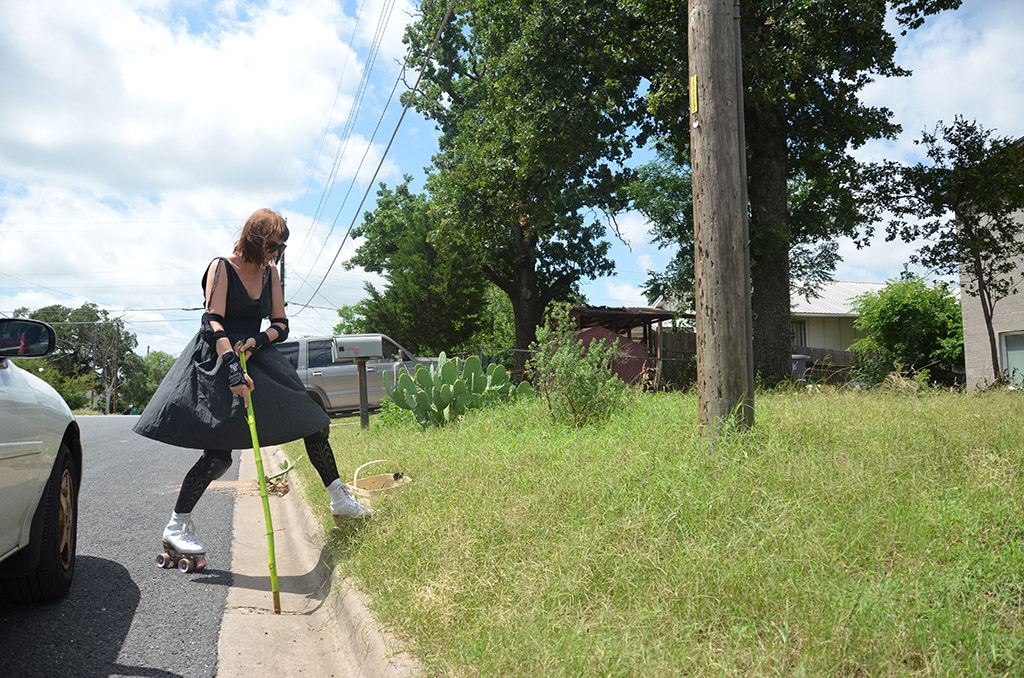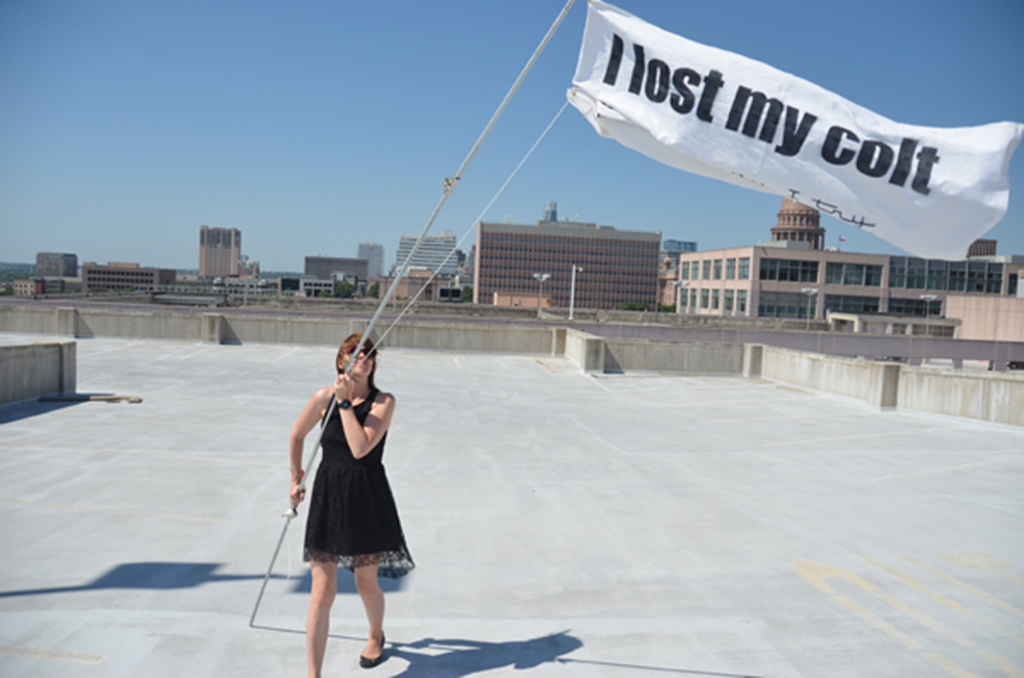 …lost the Colt.
Travelling through Texas with roller skates, a flag, and flyers.
Looking for tips for alternative loss of control.
Photo/Video: Francois Pedneault
Street Sweeper Revue
Linz 2009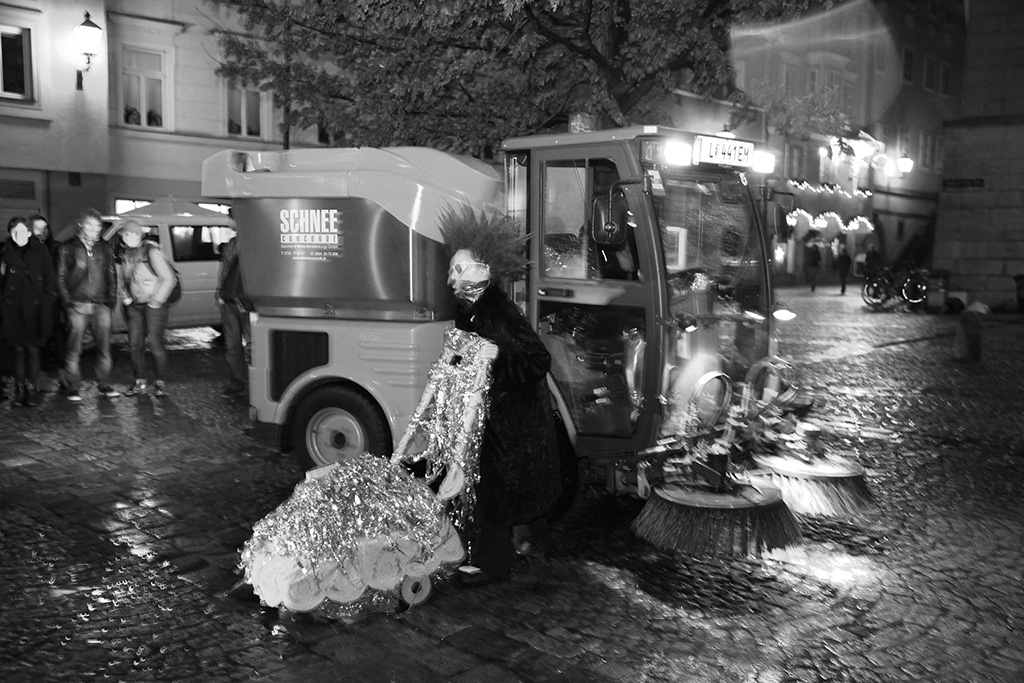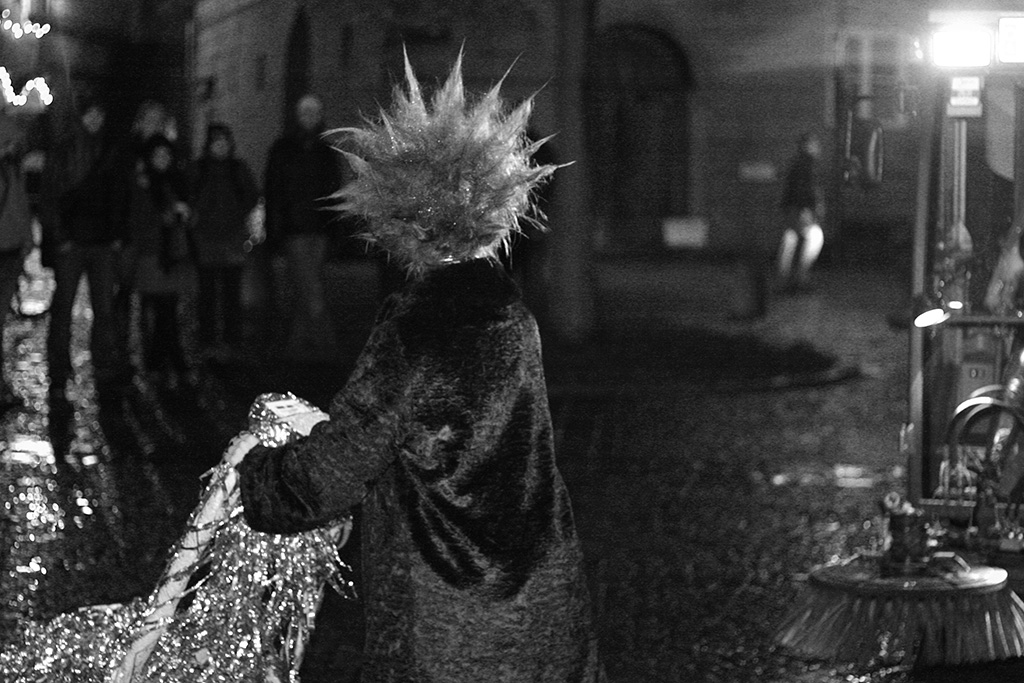 On the occasion of the opening of the exhibition >>funny femme<<, these machines stun the visitors with their unexpected dance talent in the Street Sweeper Revue. Devices that are almost inseparably linked to our neurotically clean Linz cityscape and are nevertheless never in the spotlight, have been so far reduced to their role as cleaning tools.
The revue turns into gold what has just been cleaned; a few women make it all swing.
Performance, Linz, 2009
Concept and realisation: Karoline Rudolf
Performers: Karoline Rudolf & Noemi Auer
Music editing: Simon Wilhelm
Photo: Gonzalez-Gonzalez & Verena Henetmayr
the top secret bunny garden
Villach 2008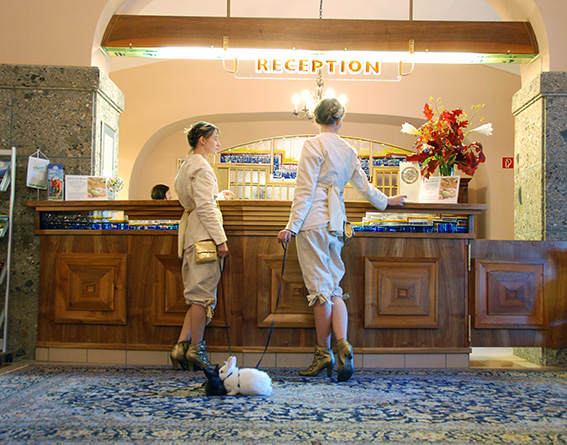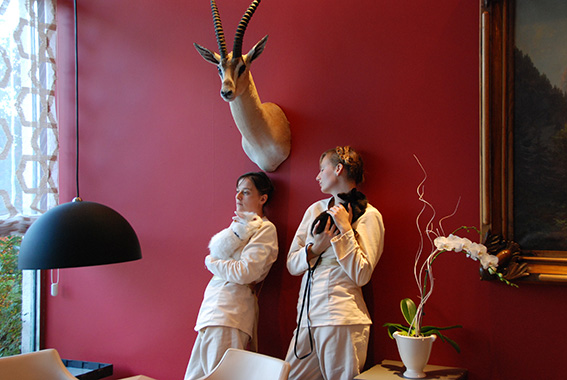 A five-star spa hotel in Carinthia (Austria) hosts the Queen of the United Kingdom, and with her her 10 favourite rabbits. The are residing on the grassed roof adjacent to her suite. Two women adjutants take care of the rabbits day and night through. They provide freshly peeled carrots on a silver tray, and extensive strolls until the close of the exhibition.
Cooperation project with Antonia Prochaska
Photo: Ulrich Kehrer
008 – in the name of her majesty I
London 2008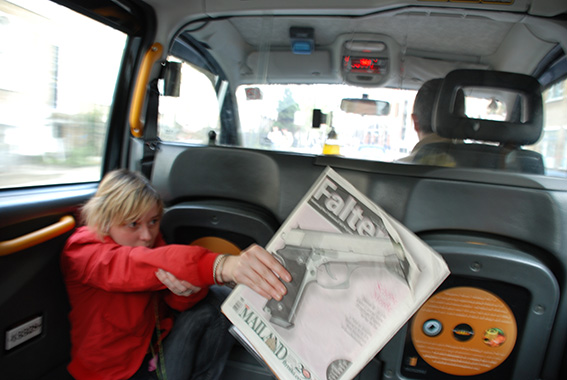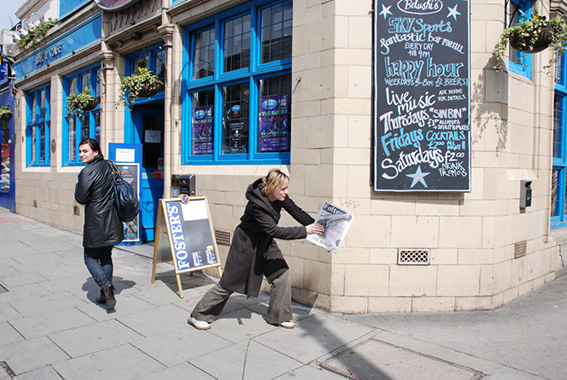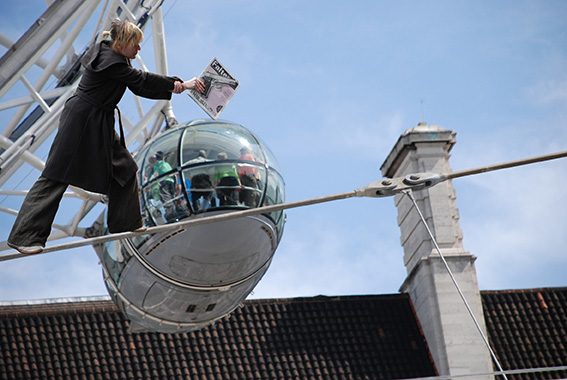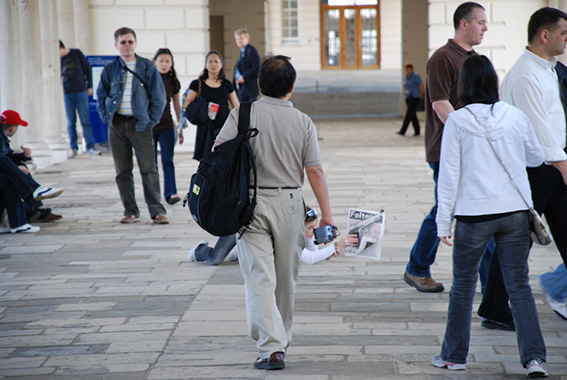 On the one hand, this work thematizes the partly naive way we deal with weapons of all kinds but, on the other, also our fear of them, which is present in areas of high population density and is covered by the media. The Bond girl becomes the Queen's favourite agent and rushes to London on an explosive mission. An "embedded war correspondent" follows her with his camera wherever she goes. Picture stories—with an emancipated Bond girl playing the lead—follow each other in rapid succession.
Photo: Madeleine Kassar
Text: Christian Stefaner Schmidt
008 – in the name of her majesty II
Charim Galerie, Wien 2008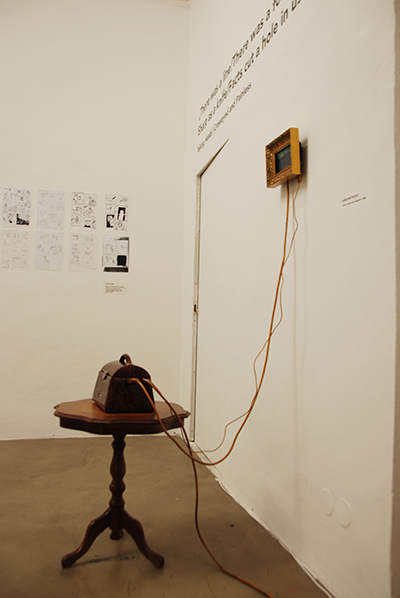 Private pictures wake up in the Queen's digital picture frame, her thoughts can be heard. But everything shuts itself off if you don't let things get close enough.